Where is a T-Bone Cut From?
Cut from the rear end of the "short loin", the T-Shaped bone separates the tenderloin from the top loin. This results in the combination of two steaks in one. A New York strip steak and a filet mignon (or tenderloin Steak).
This cut of beef is very similar to a Porterhouse steak. The T bone steak has a smaller piece of the tenderloin to distinguish the difference. A Porterhouse steak contains a tenderloin that measures 1.25 inches or greater, while anything smaller is classified as a T-Bone.
Mr. Steaks Prime T-Bone is a combination of a tender Filet Mignon and a juicy, flavorful New York Strip. This allows you to enjoy both cuts without having to buy a huge cut of beef. Perfect for sharing between two people, or if you're hungry enough, indulge all by yourself.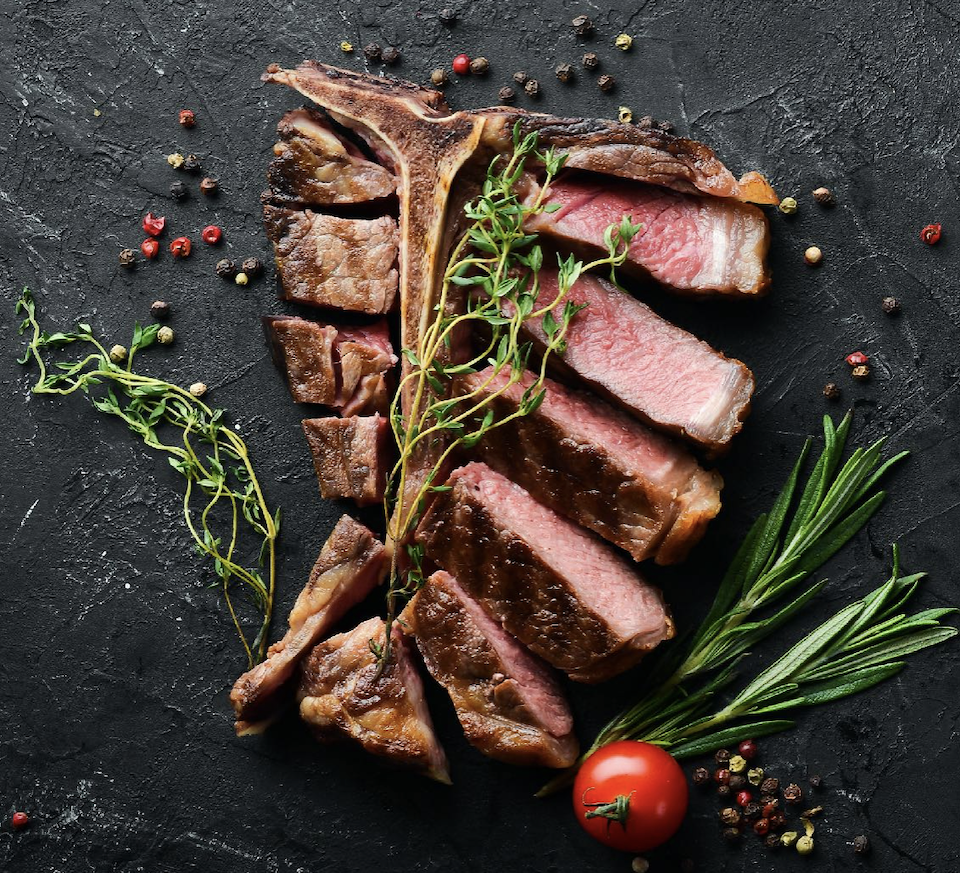 How To Cook T Bone Steaks
Mr. Steak recommends grilling this large steakhouse style cut on high heat. This will give it a delicious sear on the outside and lock all the flavor inside. Because the T bone is so thick, it'll need to stay on a little longer to cook all the way through.
To achieve a medium rare interior, cook for about 6 minutes on the first side and 5 minutes on the second. Make sure the internal temperature reaches 130-135°F.
If you pan-sear, sear each side on the skillet for about 4 minutes. After that, place T bone in the in the oven for about 4 minutes at 400°F.
Always allow your steak to sit for 4-6 minutes after cooking to let the juices settle.