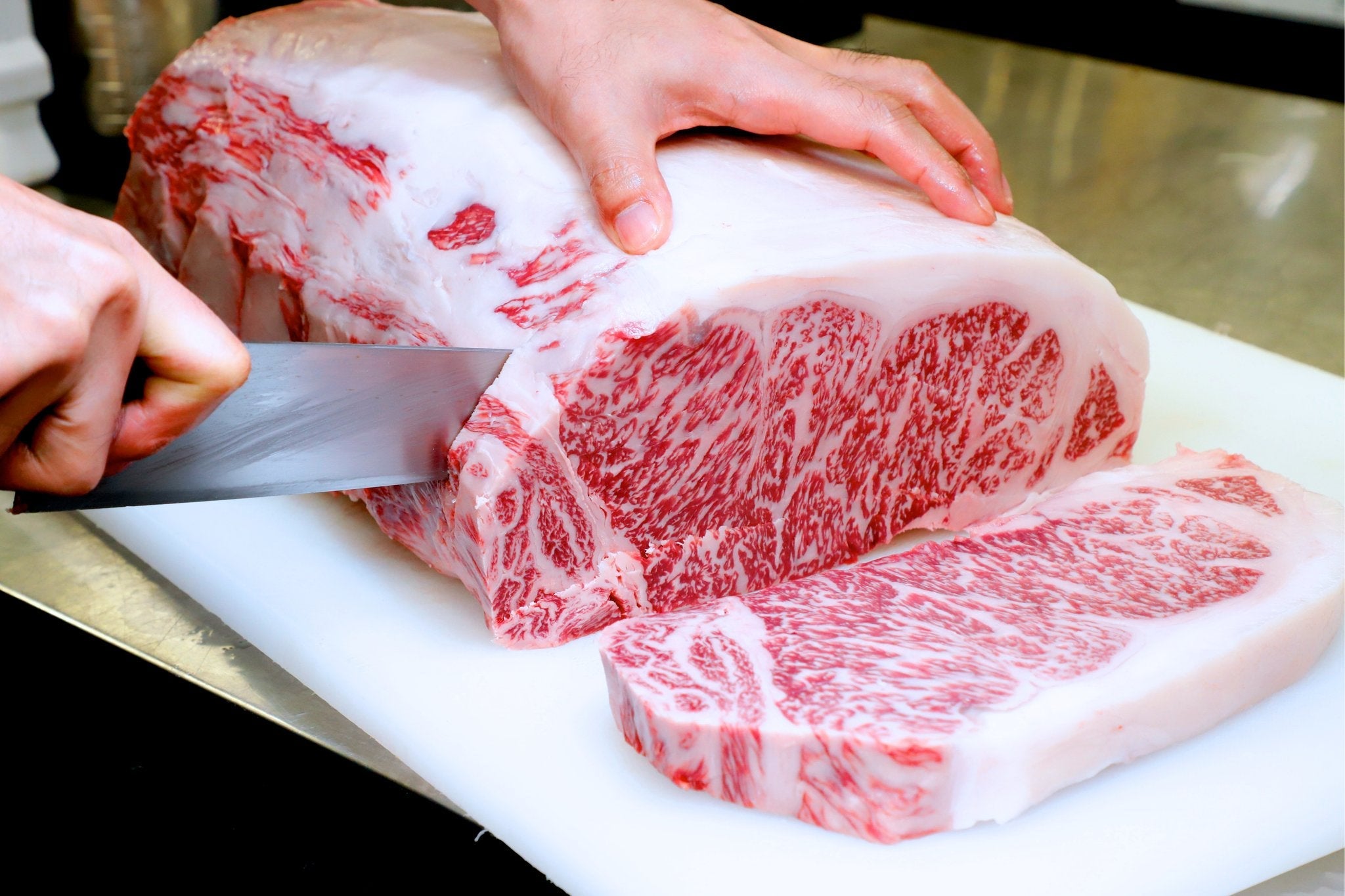 A cut above the rest. Stemming from Japanese heritage rooted in craftsmanship & excellence, Wagyu holds true to its name. Almost like beef with built in butter, these selections are primed to nearly melt in your mouth. We carry these cuts as their history aligns with our values of culinary exceptionalism through the lens of beef.
Our American Wagyu is meticulously raised on family farms in the USA. Rated 8-9 on the Japanese BMS scale, all-natural, no antibiotics ever, and no added hormones.

Our Japanese Miyazaki A5 Wagyu has a sweet, rich umami flavor and snowflake marbling that has earned Miyazaki beef the Prime Minister's Award for Excellence 3 consecutive times, and 1st place in the Wagyu Olympics twice.