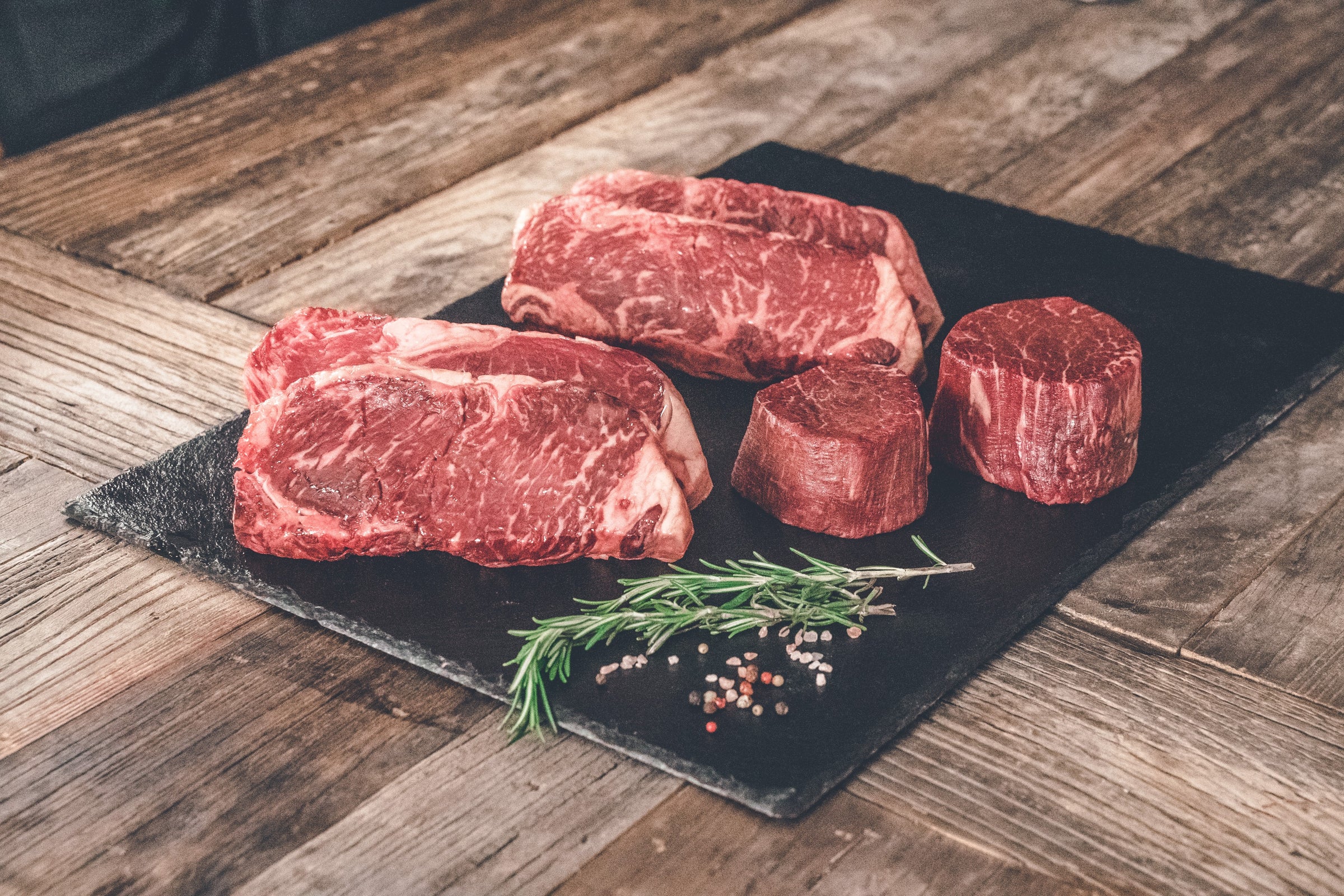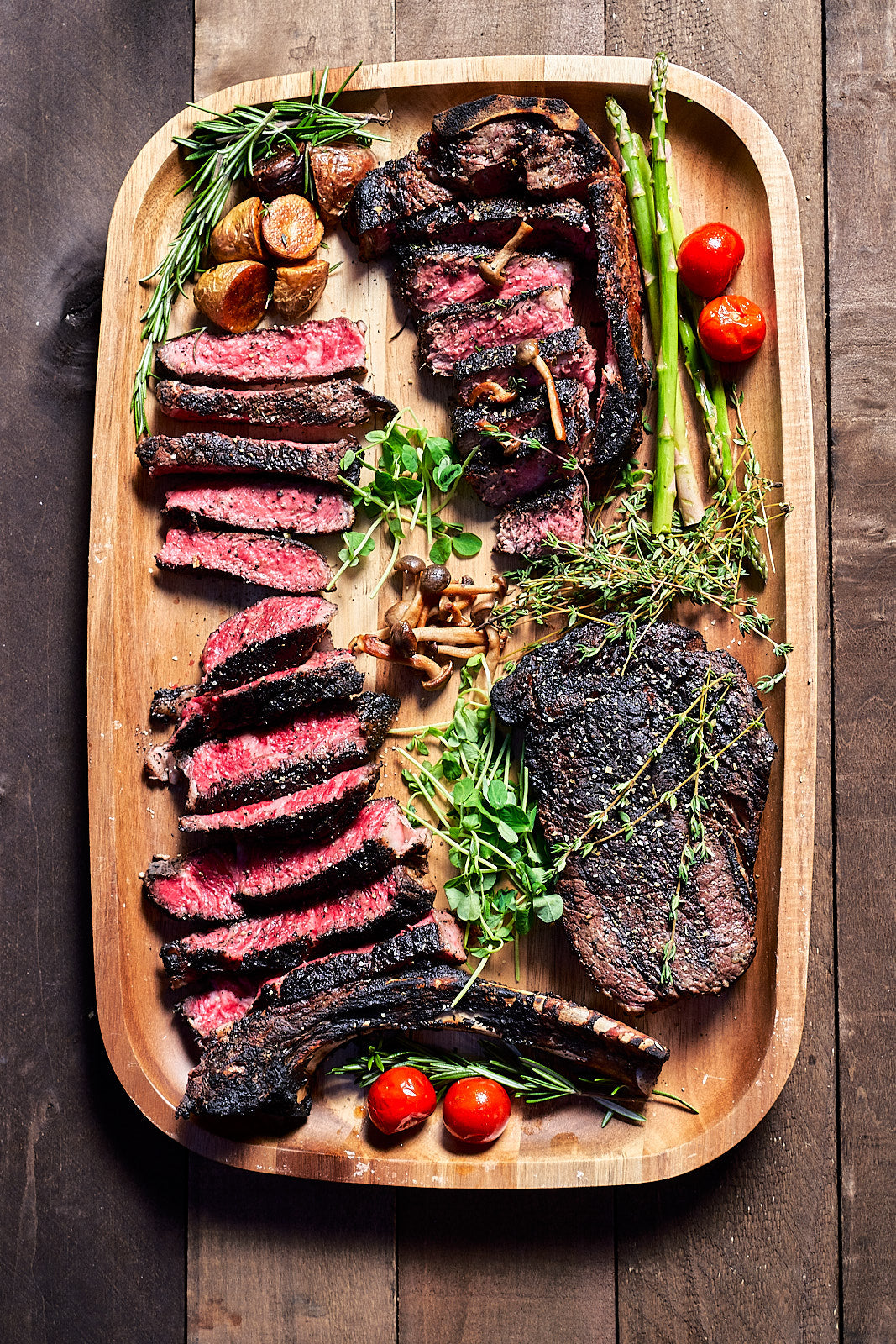 The Company Behind Mr. Steak
Hand Cut, hand Selected
We believe that the art of hand cutting ensures precision and attention to detail, resulting in perfectly portioned and expertly prepared beef.
By personally selecting each piece, we guarantee that only the finest cuts make it to your plate, delivering a dining experience that is second to none.
Our commitment to hand selecting beef showcases our dedication to providing you with the utmost quality and satisfaction, allowing you to savor every bite with confidence and enjoyment.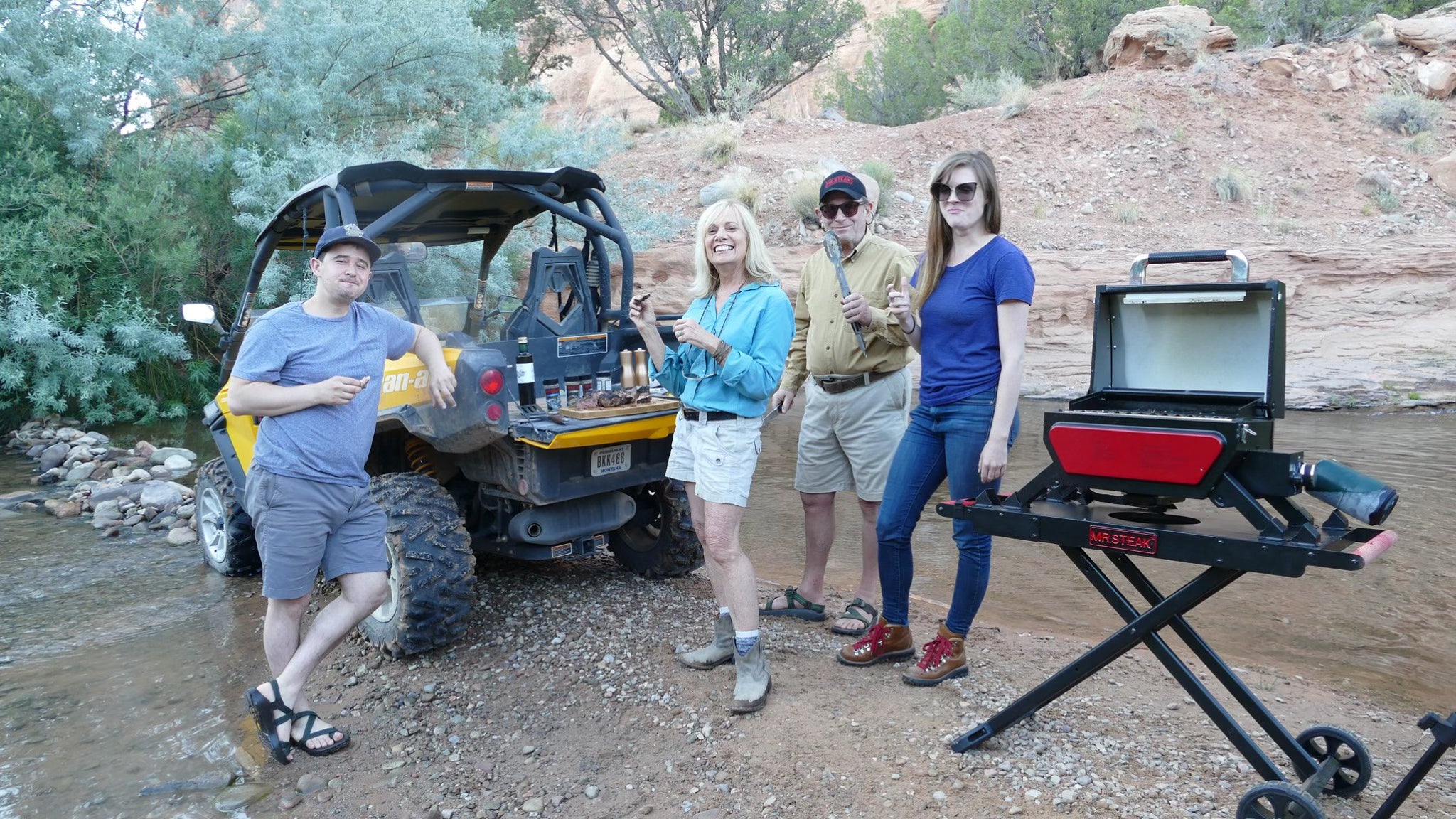 Family Run
Mr. Steak remains a family-owned and operated establishment. The origins of Mr. Steak trace back to its founding by Mick and Liz Scully, a father-daughter duo, and to this day, the business is upheld with the same familial approach.
Meat Mr. Steak
Transparency
Transparency is the cornerstone of our operations. We believe in sharing the journey of our meats, from pasture to plate. Every step of our sourcing process is meticulously chosen to ensure the highest standards of ethics and sustainability.
Our commitment to being locally sourced means supporting local farmers and communities while reducing our carbon footprint. Through our rigorous selection process, we ensure that our steaks are not only of the utmost quality but also sourced from animals raised in ethical and humane environments.
Ethical And Humane
We take great pride in our collaborations with ranches and suppliers who adhere to the highest standards of ethics and techniques within the industry.
One of our esteemed partners, Greater Omaha Packing, operates a facility designed by Dr. Temple Grandin. As a renowned animal behavior scientist, Dr. Grandin's expertise lies in creating the most humane facilities in the industry.
We are privileged to work alongside such visionary partners who share our commitment to ethical practices.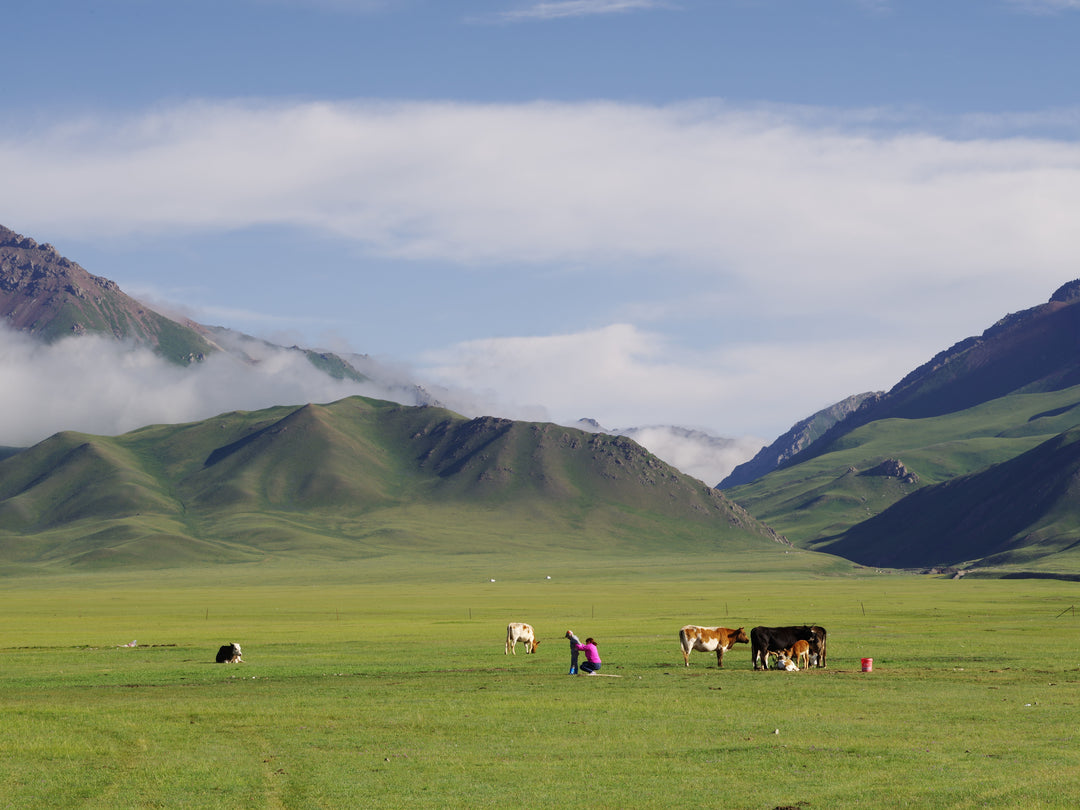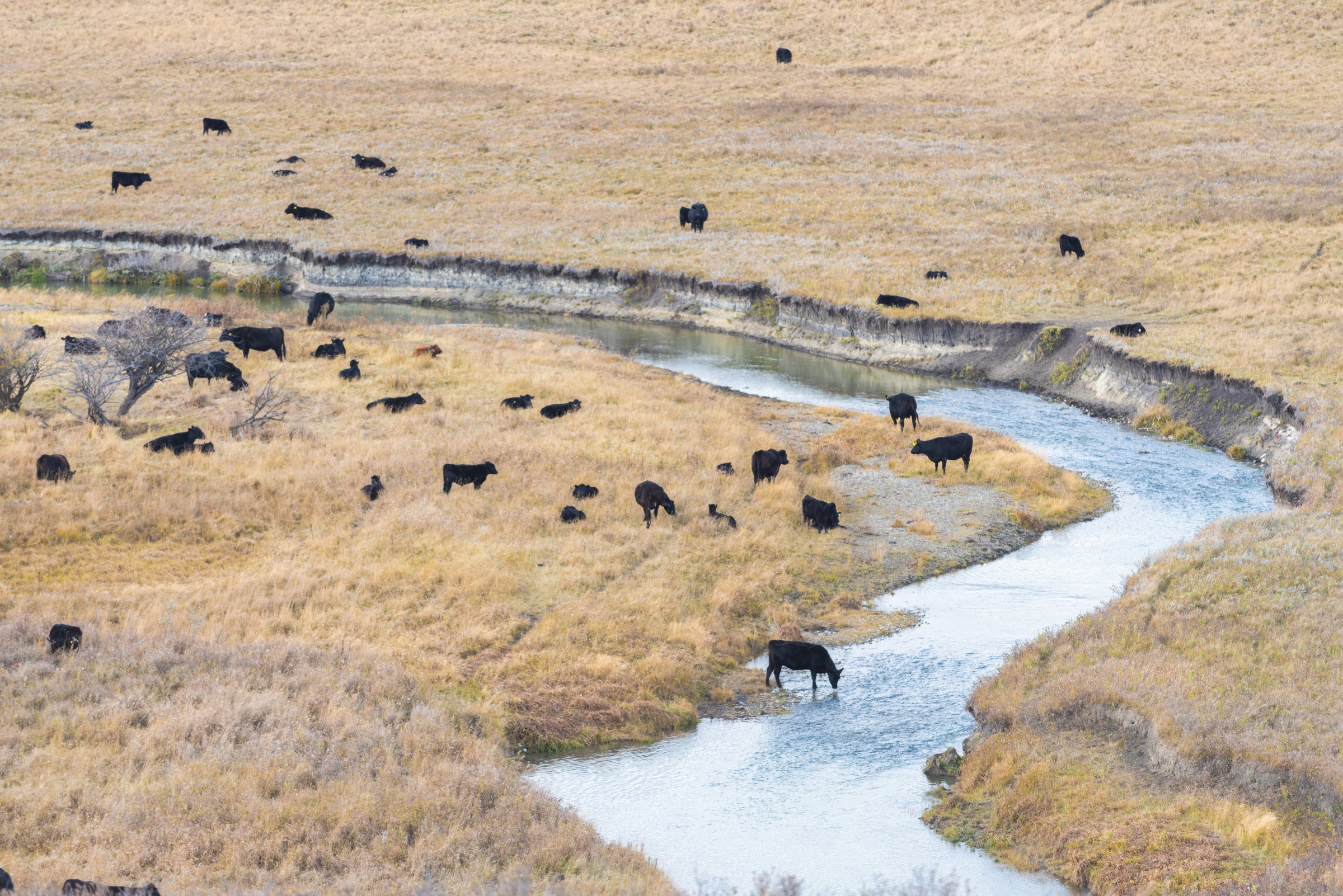 All Natural, Pasture Raised
Our Angus and Hereford Cattle are pasture raised and then fed a nutritious diet of locally grown alfalfa, corn, and grains.
Our Natural American Wagyu are meticulously raised on family farms across America.
Our Japanese Wagyu are fed a very precise diet of wheat, rice, corn, and barley
Shop cuts
Local
All of Mr. Steak's USDA Prime meats are sourced within a 250-mile radius of Omaha, Nebraska. Keeping things local means closer relationships with ranches, fresher beef, and minimizing our environmental footprint.